Our Activities
Wondering what's going on at the GLC? Here you'll find an updated list of all the activities and events featuring the Gaspésie Literacy Council. You can also like our Facebook page for news, tips, articles, and more! Other information on local literacy initiatives within our territory can be found on our Find a Program page. Enjoy!
Love Of Literacy Kits
In partnership with Vision Gaspé-Percé Now, GLC offered seniors (60+) Literacy Kits including puzzles, books and some tasty treats! Thanks to everyone who registered, and enjoy your kits this summer!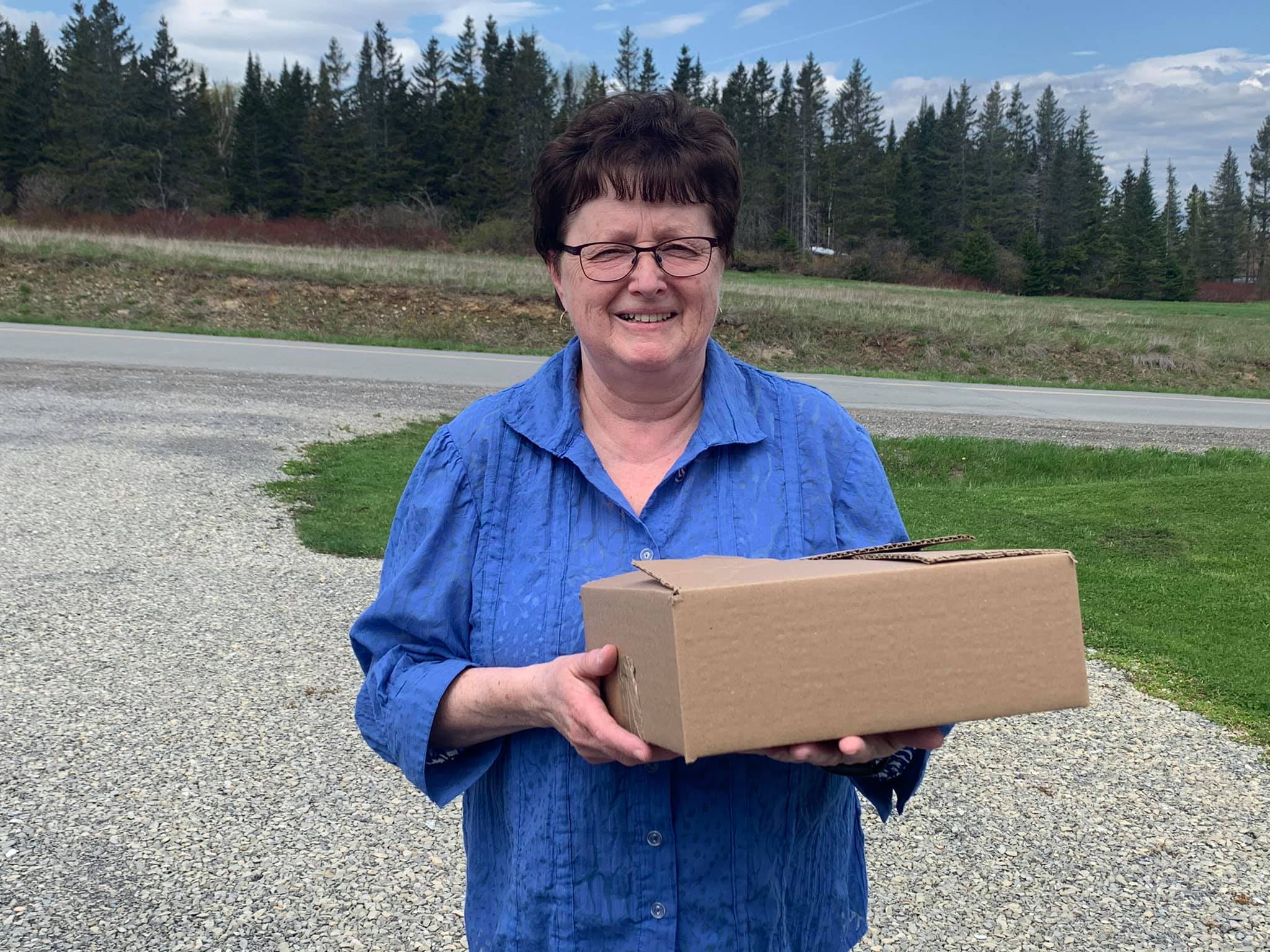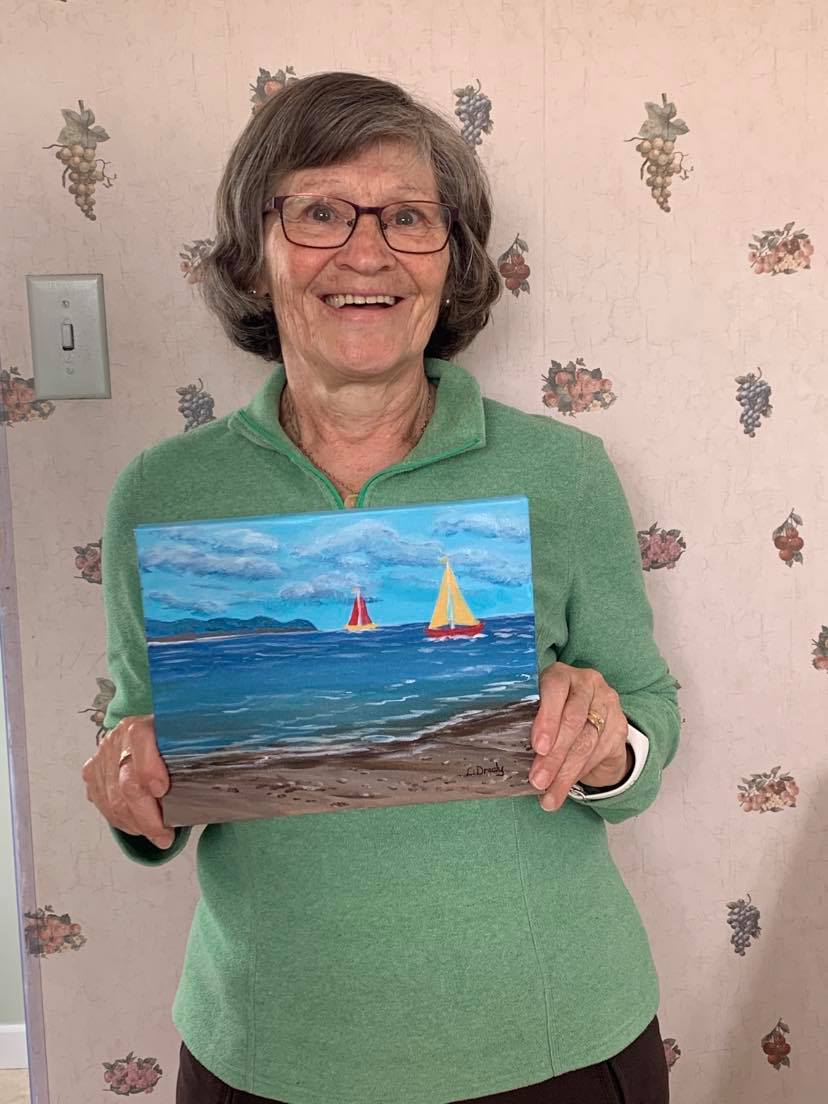 Painting Session Winner
To cap off our painting workshops with Linda Drody, one lucky participant won a painting created by Linda herself! Congratulations Mrs. Flora Grant! Thank you to Linda Drody and Wakeham Adult Vocational Education Center for partnering with us to offer the painting sessions.
Canada Book Week
GLC participated in Canada Book Week this year by offering a virtual session with Charlene and Wilson Bearhead to New Richmond High School! A special thanks to the authors, Charlene and Wilson Bearhead, Kim Fessenden, CLC at NRHS, and to The Canadian's Children Book Center for making this possible.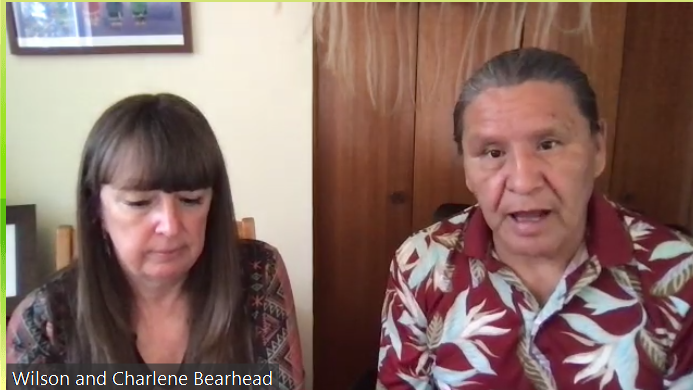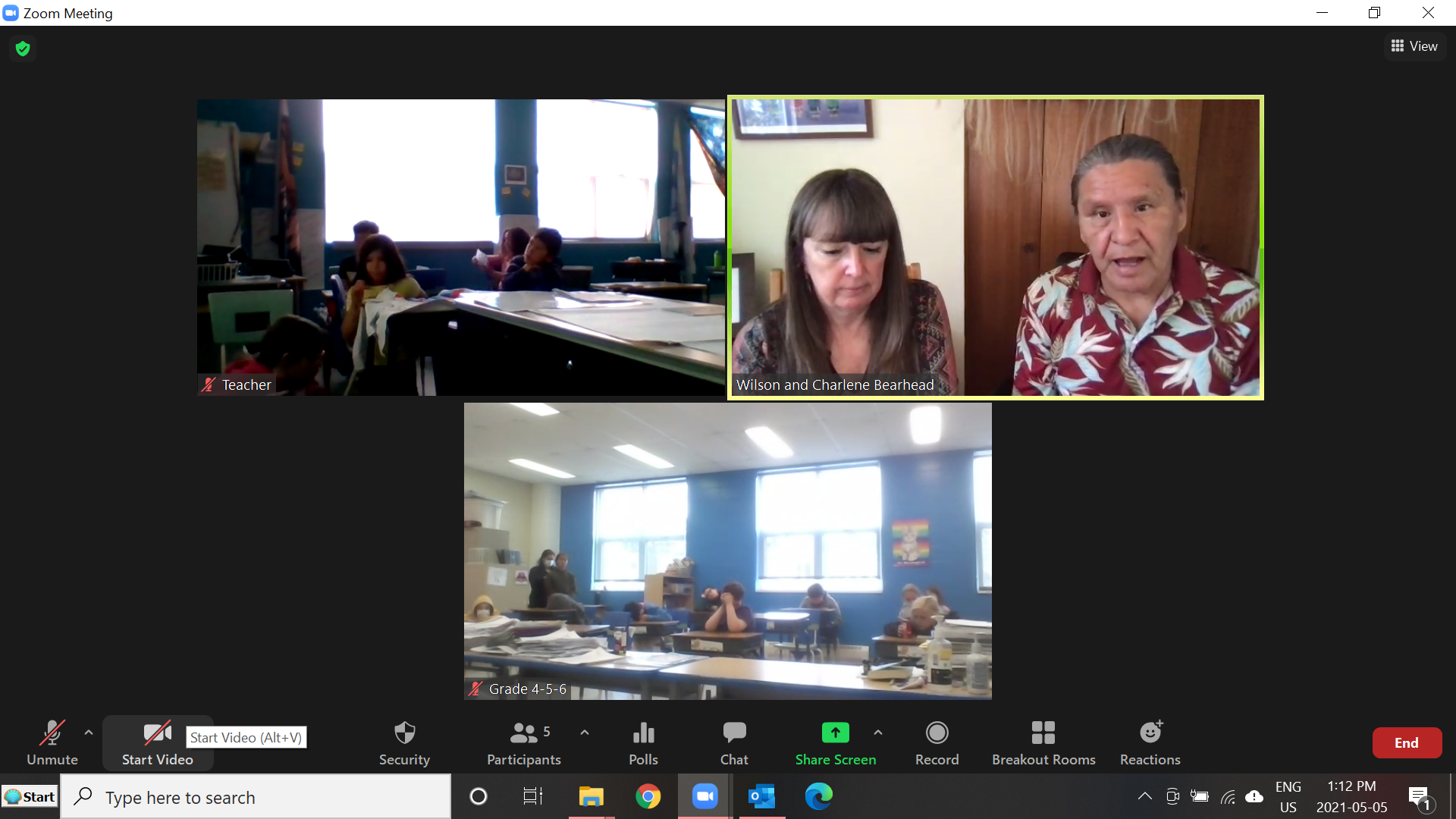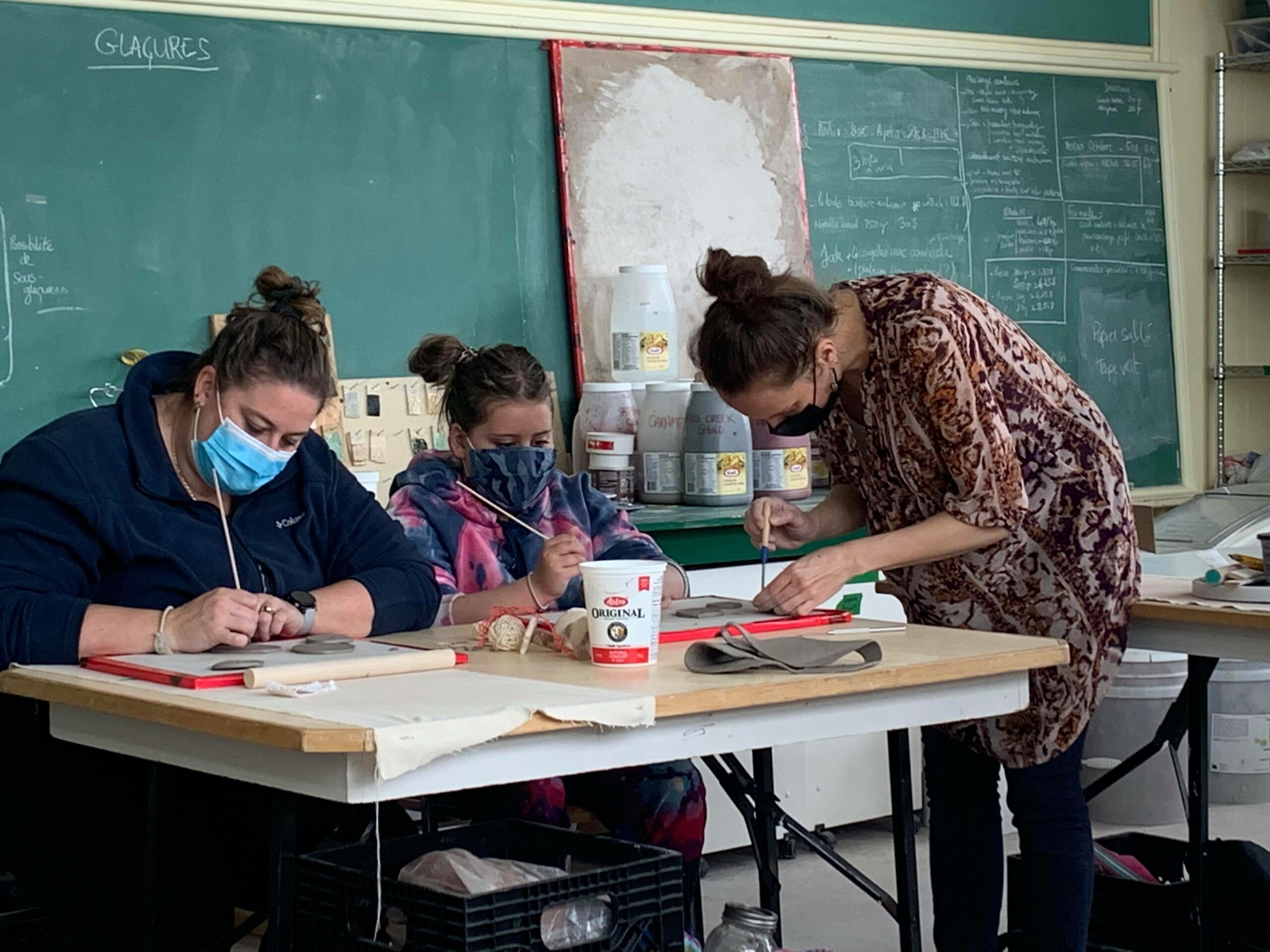 Family Pottery with Sarah Ternoir
GLC, in partnership with Wakeham Adult Vocational Education Center, offered one family pottery workshop and one adult pottery workshop. During the guided sessions, participants were able to create their own clay ornaments and cups. Thank you to Sara Ternoir for hosting these great activities!
Words and Art Workshops
Two workshops of Words and Art were offered by Kate Strickland this spring. The sessions focused on art journaling, well-being, and personal growth. Thank you to Wakeham Adult Ed for being our partner for these online activities, as well as Kate Strickland for hosting the workshops.
GLC In The Spec
Cheryl Henry-Leggo, Executive Director, and Chelsea Flowers, Project Coordinator, were featured in the Spec highlighting mentorship and women helping other women. Great job ladies, and great teamwork!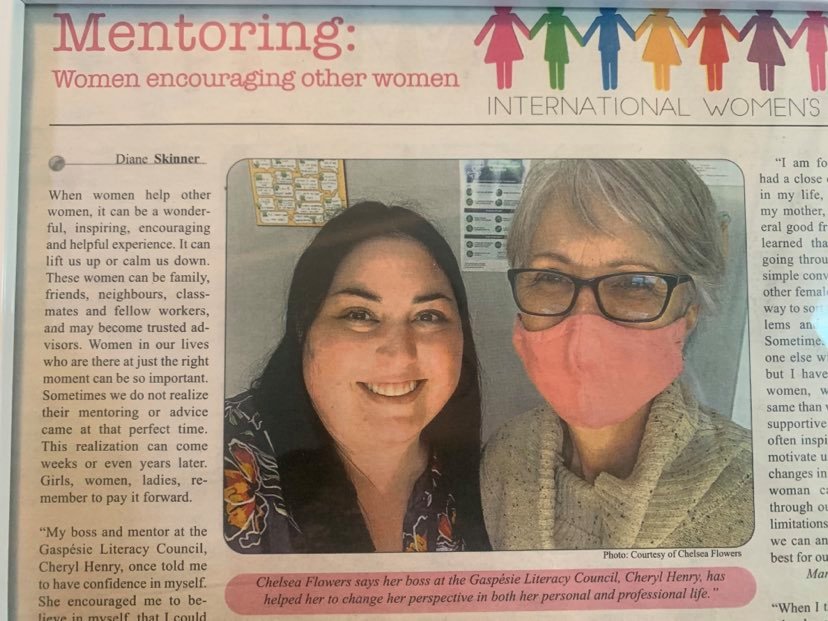 Painting Workshops with Famous Artist: Linda Drody
Famous Gaspesian artist Linda Drody is offering 3 live painting workshops to help people paint 3 amazing canvases! Materials to paint 2 canvases will be provided for local participants!
When:
Feb. 13th, 2021
Feb. 27th, 2021
March. 13th, 2021
For more information or to register call 418-368-5611 or email chelsea@glcliteracy.ca
(In partnership with the Gaspesie Literacy Council and Wakeham Adult and Vocational Education Centre)
Creativity Flourishes within Constraints - Songwriting with Rob Lutes 
Gaspésie Literacy Council, in partnership with Wakeham Adult Vocational Education Center, will be holding 5 free songwriting sessions and a final showcase. First session to take place Saturday, Feb. 20th, at 10:30 a.m.
From Rob: "I don't believe there are any hard and fast rules for songwriting. Having practiced and explored the craft for many years, and worked with and read interviews with dozens of songwriters, past and present, I have learned that everyone has an individual approach that works for them. That said, there are helpful techniques for getting the most out of our writing time and our songs. And there are some really useful ways to access the "creative spirit" and get down to writing. That's what these workshops are all about. In these sessions, we will learn by doing, exploring a few different types of songs and ways of finding inspiration. These sessions are for experienced songwriters and novices alike. It's great if you play an instrument but it is not a requirement for participation in these workshops." 
Online with DragonBunny Books!
In celebration of literacy month, GLC and Bright Beginnings are offering an interactive, online story session with DragonBunny Books! The session will include a story reading, animation, and kids yoga to accompany their amazing book, The Butterfly Trap.
Books, activity boxes, and prizes to be won!
When: Saturday, January 23rd @ 10:30
Where: Zoom
Who: DragonBunny Books
Recommended for kids up to 8 years old. Please register your via email (chelsea@glcliteracy.ca)