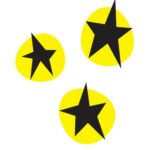 Our Mission
Our mission is to lead English-speaking individuals and families to achieving their literacy goals. By increasing public awareness of common and invisible literacy challenges, the GLC identifies and responds to the evolving needs of our community.
Our Vision
To provide leadership in promoting awareness of the increasing importance of literacy in our modern world.
Our Activities
Our regular activities include a tutoring program, a quarterly newsletter, an active social media presence, and a weekly drop-in service for those seeking help with specific issues. We also offer workshops, activities, and events throughout the academic year, tailored to the needs and interests of community members. Our past collaborations include Music and Literacy, Digital Literacy, the importance of mental health, and so much more.
Our History
The Gaspésie Literacy Council (GLC), one of eleven literacy councils in Quebec, has been serving the many communities in our territory since 1984. Throughout most of this history, we have served community groups along the entire Gaspé coast, the North Shore (Baie Comeau), and the Magdalen Islands by providing financial support and offering book sales through local schools and community centers.
In 2018, the GLC began to completely restructure our approach, expanding our partnerships and taking a more active role within the community. Currently, our projects focus primarily on workshops and events that promote tutor formation, family and digital literacy, and community engagement. Our community projects allow families to explore literacy through many different approaches, from painting and music to craftsmanship and cooking, as well as the more traditional reading and writing methods.