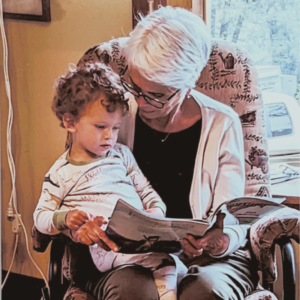 Looking for something in particular? There is a lot of information available online – including tutorials and practice sheets. With these tools, you can work out your skill level, improve in the subjects you're interested in, read up on family literacy, and much, much more. It's all right here!
Reading to Children
Not sure why reading to your children is important? Read Aloud 15 Minutes will offer you step-by-step reasons why, using a series of pamphlets that explore what reading out loud to your babies does at each stage of their life. They also offer a selection of appropriate books based on age
The Centre for Family Literacy has a number of blog posts you can read with practical ways to make easy changes in your daily life that will improve literacy in your family
Mental Health
Math Skills
IXL Math offers a description of each math skills level, as well as practice sheets from Junior Kindergarten to Grade 12 – up to learning Calculus! You can test yourself and your children, gradually increasing your difficulty level. Who says math can't be fun?
Khan Academy offers a similar description of math levels, but with a much wider variety of topics like algebra, geometry, and calculus. Sign up for free and teach yourself some new skills. This is a great tool for students planning to apply to specialized programs at CEGEP or University
Are you an adult with poor math literacy skills? BBC Skillwise Math is definitely the tool for you. With easy to use videos and exercises, it teaches skills useful in everyday situations, like calculating percentages and how to use graphs
English Skills
BBC Skillwise English offers adults an opportunity to improve the reading and writing skills you need everyday
Legal Skills
Éducaloi provides explanations of Quebec law in everyday language. Read their newsletter here and keep an eye out for local presentations, information packages, and social media posts for topics that pertain to you
Looking for a general resource with lots of different options? LEARN Quebec offers a wide variety of how-to's on almost any subject a student may need for these subjects:
English

French, second language

Math, Science, and Technology

Social Sciences

Arts

and more!
Did you know? The GLC has a tutoring program that can help with any of the above topics and any other area you would like to improve. Reach out to us to learn more!