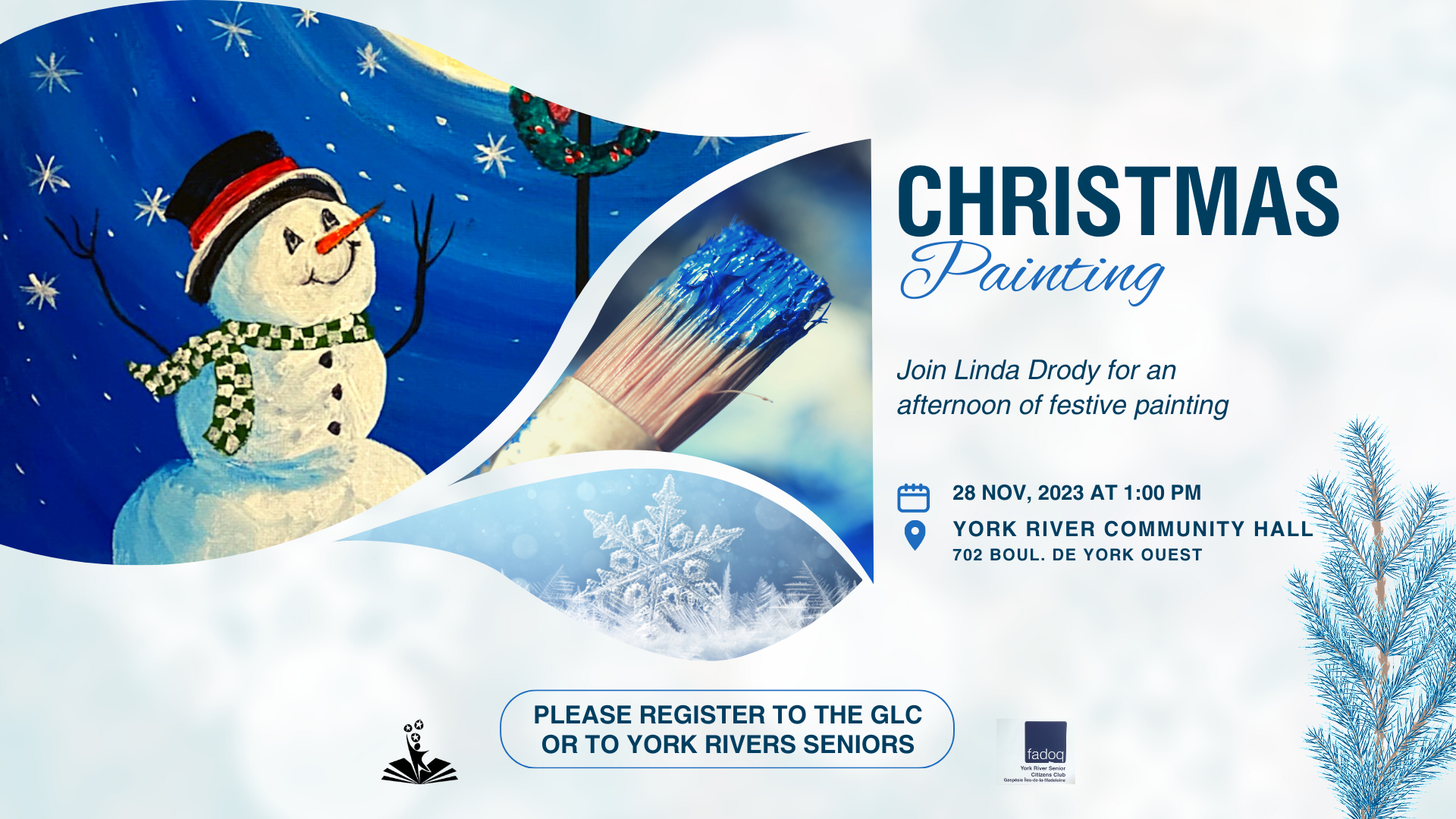 Christmas Painting Workshop
Join Linda Drody on November 28, 2023 at 1:00 p.m. for an afternoon of painting!
The snowman in the poster is a sneak preview of the adorable painting you will be working on.
Please register in advance to the GLC through email: info@gaspelit.ca, phone: 418-368-5611, or Facebook Messenger. You can also comment on our Facebook event or reach out to York Rivers Seniors Club.